Asphalt Contractor in Louisville, KY
MVP Paving and Sealcoating is a family-owned asphalt business with over 20 years of experience, serving the paving, striping, sealcoating and repairing needs of customers throughout Mt. Washington, Bullitt County, Shepherdsville, and Louisville, KY. Our state-of-the-art equipment and hardworking asphalt contractors are ready to handle your project, no matter the size. Tired of searching for pavement companies? Contact us today and let us treat you like the MVP you are with a free estimate for your job.
At MVP Paving and Sealcoating, our asphalt surfaces are the best in the business! We never compromise on quality and always take the time to do things right. We use nothing but the best equipment and staff only qualified, experienced experts—and our owner is always on-site, making sure things go according to plan. Your asphalt needs to last you for years to come, so our asphalt pavers make sure it's laid right and paved perfectly. Whether we're covering your gravel driveway or resurfacing your massive commercial parking lot, count on us to do the job right. We'll even fix the work of other companies, delivering patching and sealing to help you make the most of your investment.
Asphalt Pavers That You Can Depend On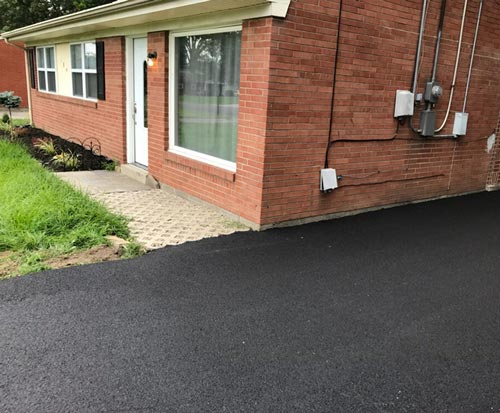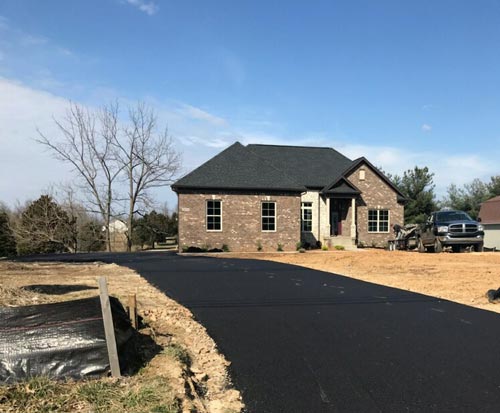 When it comes to parking lots and driveways, there isn't a better material than asphalt. It'll stand strong against rugged abuse and weathering elements, and it'll look great for years to come. That is, of course, if it's paved and finished by an expert asphalt contractor.
In addition to our general asphalt services in Louisville, KY, our team of asphalt pavers also has the equipment and know-how for sealcoating. Our asphalt contractors protect your surfaces by sealing them against weather, water and wear, so they look pristine and last longer. We're a fourth-generation paving company, currently owned and operated by professionals with more than 20 years of on-the-job experience. Customers work directly with the owner on every job. Plus, the owner is on-site for all jobs, ensuring nothing but the very best results and total accountability. Our asphalt contractors strive to finish every job promptly and efficiently. That said, we never cut corners or compromise the integrity of the job. Expect only MVP-caliber results. Our scope of abilities includes jobs of all sizes, in residential and commercial capacities. We specialize in both residential driveways and commercial parking lots. We offer free estimates and same-day pricing, so you always know how much your project costs and what you're getting for your money.
We Stand Apart From the Other Asphalt Companies
You can tell the work that our pavement company does because it stands apart from the rest. If you want an asphalt surface that looks perfect and exceeds your expectations now and for years to come, give us a call. In return for your business, we'll give you the MVP treatment and leave behind asphalt that's unmatched in quality.
Get an MVP Experience
Get an asphalt surface that's beautifully paved and incredibly resilient. Contact MVP Paving and Sealcoating today for a free estimate on your project, regardless of its size or scope. Our asphalt pavers promise excellence!
Lebanon Junction, KY
Nelson County, KY
Bullitt County, KY
Coxs Creek, KY
Spencer County, KY
Crestwood, KY